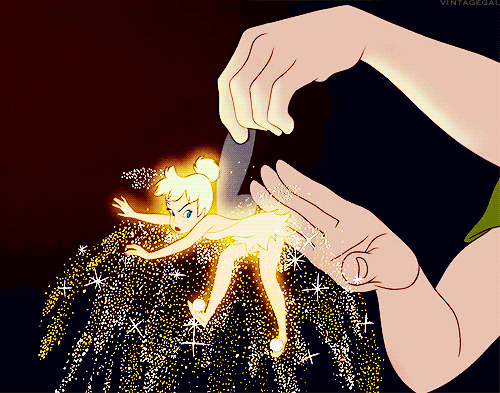 How many spanks will your product get?
BFF Curved G Spot Massager Teal
5 SPANKS 
The BFF Curved G Spot Massager from Peachy Store...  Where do I start?  Wow!
The best vibrator we have had in a very long time!  Easy to use, smooth velvety texture, multiple settings and some really intense vibrations!
I really love the simplicity of this vibrator, no crazy number of buttons and technological settings...  Just a simple twist on the bottom of it to turn on and each twist adjusts the power of the vibrations up and back down. It was certainly easy to adjust it while we used it!
Beautifully smooth, sleek and elegant design.  It has a velvet like finish that I couldn't stop touching! Personally, I love that it's not bendy at all, I was able to use it nice and hard without it bending and moving off that perfect spot. The vibe has a nice length handle on it, making it easy to maneuver and angle it however I needed it. As a g-spot vibrator, it definitely had the right angle and just the perfect sized head to hit the spot!
Now power...  Oh My!!  From a gentle hum that got me all needy and a little wet, to a nice buzz that had me on the edge, up to a moaning mess of continuous orgasms! Talk about powerful vibrations, this gorgeous little vibe has all the right levels of vibrations for everyone.
Definitely worth the money on this one, though it's not too pricey at all, only $33.98 !
I highly recommend one of these beauties in everyone's toy box!  Bring on some more multiple orgasms!
Deluxe Rigid Spreader Bar
5 SPANKS A GREAT STARTER BAR
Now this was an exciting little first for me, the Deluxe Rigid Spreader Bar from the wonderful Peachy Store!
What a fantastic piece of BDSM gear! I've always imagined spreader bars as a little bit hardcore..  They're hard, metal, probably uncomfortable, I've always imagined they would spread my short little legs out to breaking point.  But not this one!
Made from amazingly soft, quality leather all over, it is surprisingly comfortable to be buckled into!  The leather was very well stitched across the entire bar and all the cuffs. The cuffs themselves were all padded with soft, smooth leather which made them extremely comfortable to have on for a longer period of time. The buckles were really easy to do up and undo, didn't stick and weren't fiddly at all.
The bar, as the advert describes, is very rigid and didn't bend at all which was exactly what we wanted to see.  It held me in the exact position Sir wanted me in and even allowed the space for him to grip the bar between the cuffs to push my legs back even further.
Size wise, the spreader bar kept my legs spread at just a nice distance while stopping me from moving my arms anywhere.  It kept me in a comfortable position which meant we were able to enjoy the play (and the multiple orgasms from the BFF Curved G Spot Massager!)  for longer.  Although the bar cannot be adjusted in length, it didn't bother us at all due to the lovely position it put me in anyway.  The cuffs can be adjusted from quite small (my little wrists!) right up to a fairly large wrist and ankle size which is always a bonus.
All in all, we thought the deluxe rigid spreader bar is a great piece of BDSM gear that anyone could try! Also a great price for such good quality leather gear at only $118.98 normally.
VIViFY Tightening and Rejuvenating Gel
4 SPANKS
So I decided to purchase this as a little bit of a surprise for Sir. We had looked at a cheapy tightening gel on other websites and somewhat dismissed the idea. As I normally do, I couldn't stop thinking about it and so I did my research and decided to try this particular gel which I purchased from Love Honey.
The name is VIViFY Tightening and Rejuvenating Gel by sensuva.
Why did I choose this one? Because of how honest the product description actually was. The wording is "Its natural and healthy ingredients help to provoke a temporary swelling of the vaginal walls for deliciously increased friction and sensitivity." Which is totally true! I was sick and tired of reading others that promised tightness and that virgin again feeling or pills that would apparently retighten the vagina back to before you had kids or whatever the case may be!
This product simply told me it would make the vaginal walls swell, not tighten, and I liked that honesty.
I definitely give it a ten out of ten, it made me feel nice and swollen and as a result tighter! It also works as a great little bit of lubricant, it didn't dry me out at all. It lasted throughout a whole play session, not wearing off until well after which I love! No need to reapply! Sir agreed, even he noticed the difference during our play.
Super easy to use and also long lasting, just one squirt on my finger and slip it up inside and rub it in. Give it five to ten minutes to take effect, which I find is enough time to get myself ready for play and initiate some foreplay. I also love that it is made with natural ingredients, so not only is it healthy to use, it didn't heat up or cause any sting or irritation whatsoever.
Last but not least, the price... At just $34.95 for a 50ml bottle, I found it reasonably affordable compared to other similar products. It certainly lasts long enough using only one pump each time!
All over I give the VIViFY tightening and rejuvenating gel a ten out of ten and highly recommend you try it!
2 SPANKS
These clamps are the first I've personally tried, but I would give them a fairly average review.
They felt great, the rubber tips on them were a nice size and they looked pretty when they were on.  The beads didn't give any real weight which was good as that's not what we were looking for.  But I could definitely feel the beads swinging during play and it made for a lovely sensation.
However,  the downfalls of these clamps were their actual usability. They don't open all that far which makes clamping the nipple between them a little tricky and the screw adjustment doesn't allow for any real widening, only tightening which I found rather annoying. We didn't tighten them at a as they were quite tight at their widest when first put on. Other than that, the screw adjustment itself was very tight and sticky to turn.
At $23.75 they aren't too harsh on the pocket but I certainly wouldn't jump to buy another set myself.
Overall they were an average item, I'm looking forward to hearing a few more varieties to find a better set of clamps!